| | |
| --- | --- |
| Posted on January 3, 2016 at 1:40 AM | |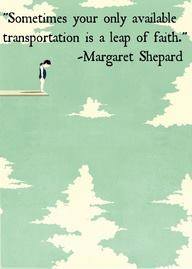 Here we go...another blog on how 2016 will be the year to get fit, eat healthy, get organized and optimized. Why bother? How many resolutions make it past the end of January? It's easy to be cynical when we ring in a new year with a list of resolutions that look like a recycled version of last year's list. Yet we feel something deep within us that says we can do better. So what trips us up?
1. Our sense of failure in missing the mark in previous years undermines our faith in our ability to change. What kind of dialogue goes through your mind when you think about falling short of your goals? Do you beat yourself up? How about looking at where you were successful? Perhaps you didn't lose that 20lbs, but you lost 10lbs and finished your first 5K.
2. We know where we want to go but don't take time to figure out how to get there. You wouldn't dream of relaxing on a white sandy beach without booking your flight, ground transportation and hotel. What will it take to get where you want to go?
3. All-in isn't sustainable over the long haul. Most people cannot overhaul their entire lifestyle overnight. What small, sustainable changes can you make give you the best return?
The end of 2014 left me feeling very disorganized and fragmented. After two years of working to build Blue Bicycle, I was always rushing from class to appointment to another class. I never had time to update my website or write. When I did find time, I couldn't corral my thoughts. My home was cluttered and disorganized as well. Naturally, 2015 dawned with visions of a coordinated schedule and orderly home. Two words came to mind: Radical Change. Yep. This was the year! Jump in with both feet and git 'er done. I hired a professional organizer who made over my home office. She did a great job, but it was too much too fast. I couldn't keep it together with days often starting at 6 am and ending after 8 pm.
I had to force myself to slow down. The first step was scheduling retreat time on a quarterly basis. I felt like I had yet again gone off the rails, but my doing this was the first radical change. Next, I turned my morning walk with Gracie (our yellow lab) into a Gratitude Walk. Each day I would say aloud 10 things for which I was grateful. Within the same week, I turned my nighttime walk with Gracie into a Success Walk. I would say aloud three successes from that day. Some days I had a heck of a time coming up with three. The daily meditation and yoga practice started in 2013 while in teacher training had fallen by the wayside. I restarted it with a different mindset. Rather than following a predetermined sequence, I now simply sit in silence, focusing on my breath, and few words of affirmation.
So as 2015 came to an end, I realized that despite my making only small changes, the year had been one of radical change. When I told myself that I would throw away one item every day, I lasted a week or two before getting stuck in the keep it or toss it debate. Taking time to slow down and reflect has helped me see what no longer serves me well. We have significantly less stuff. Clearing away stuff has further cleared my mind. On a bigger note, these small changes have put me in a place where I am ready to pursue the opportunity to take Blue Bicycle in a new and exciting direction. My words for 2016 are "Leap of Faith;" faith in God's plan for my life, faith that everything I've been through to this point has prepared me for this next chapter.
More details will be coming as things take shape. In the meantime, I encourage you to take some time and brainstorm actions, no matter how small, that can be done consistently over the course of 2016. Who knows where you may find yourself this time next year.
Categories: None
/