| | |
| --- | --- |
| Posted on October 5, 2015 at 4:35 PM | |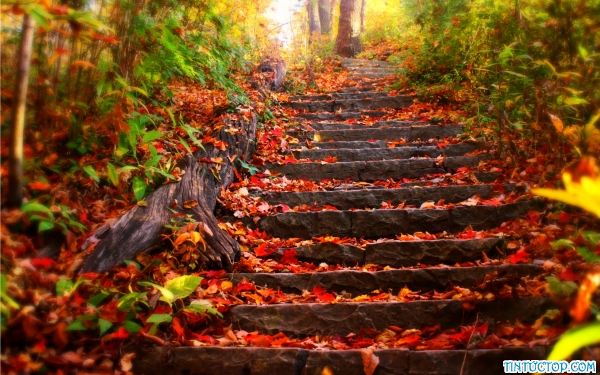 Change isn't easy.  Lasting change takes time.  Step by step.  Obstacles will arise and force you to revise your approach.  Commitment will be tested again and again. Yet if you keep taking steps, you will reach a point where you can look back and see just how far you've come.  Each person's journey will be their own.  As a trainer, a my job is to meet you where you are.  
To illustrate this, I'd like to share the journey of one of my clients, a woman in her mid-sixties.  She hired me in early 2013 hoping that yoga could help her find relief from back pain, knee pain and plantar fasciitis.  She was also seeking to improve her balance and flexibility.  I started coming to her home to for a private yoga lesson once a week.  Over the next few months she took what she was learning and started doing yoga on her own in the mornings before starting her day.  By fall, her back, knee and foot were feeling better and she started taking 20 minute walks on her lunch break. Winter came and she kept up her yoga at home and found an indoor walking route at work.  At our one-year anniversary, we celebrated her progress.  Then life happened.  A misstep on one of her walks tweaked her knee.  She scaled back the walking but continued her daily yoga and weekly sessions with me.   Her adult daughter moved back home.   She continued her yoga practice and said she was ready to add some strength training exercises.  Right around the two year mark, she and her daughter started following the Glycemic Load Diet based on the book by Rob Thompson, M.D. She lost just over 20 lbs in six months.  Her daughter moved out.  She continued her more mindful approach to eating and lost another four pounds.  She had to replace her AC and furnace.  She asked that we space our sessions further apart to allow her to save money and test her wings.  We were meeting every three weeks by late August.  Then it happened. An obstacle appeared in the form of mandatory overtime at work.  Her report time was moved up by an hour.  She tried without success to get up earlier.  When she didn't do her morning yoga, she found herself unmotivated to walk at lunch as well.   She was discouraged when we met so we spent a significant part of that session brainstorming.  The solution was for her to just do three yoga poses each morning and resume our sessions on a weekly basis. The following week, she reported that she had been able to do three poses four of five mornings.  She had also walked at lunch.  The overtime situation will only last through the end of this month and she is looking forward to getting back on track.  
I learn so much from my clients.  The takeaway from this story is that you can't predict which obstacles will knock you off course...one person's molehill is another person's mountain.  You have to be prepared to step back an assess your path at times.  It's also important to pause along the way and take note of how you are changing and to see how far you've come.  Seemingly small changes become a big deal if you can sustain them for the longer term.   Do what you are ready to do.  Take it a step at a time and build from there.  Enjoy your journey!
Categories: None
/